Take a look at this, Discover a Hidden Treasure Trove of Classic Cars at Rudy's Classic Auto and Chop Shop!
In the heart of Harvard, Nebraska, there exists a hidden gem for automotive enthusiasts. Rudy's Classic Auto and Chop Shop, owned by the passionate Zach Rudy, is home to a remarkable collection of vintage cars spanning multiple decades. From the 1930s to the 1960s, this abandoned farmstead turned mechanic shop has become a haven for car enthusiasts seeking rare parts and classic vehicles.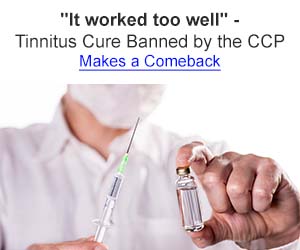 Zach Rudy, the man behind this automotive wonderland, takes pride in showcasing his current inventory of parts cars. With a friendly and inviting demeanor, he welcomes visitors to explore his collection and inquire about the parts they need. Zach's expertise and dedication to preserving automotive history have made him a go-to resource for enthusiasts far and wide.
The inventory at Rudy's Classic Auto and Chop Shop is truly impressive. From the elegant lines of 1940s Fords to the iconic designs of 1950s and 1960s models, there is something for every vintage car lover. The parts cars on display include Ford wagons, convertibles, two-door sport roofs, and even some rare Mercury models. Among the highlights are a complete 1962 Factory AC car and a 1960 wagon boasting a remarkably well-preserved back tailgate.
For those in search of specific parts or vehicles, Zach can be easily reached through his Facebook page, Rudy's Classic Auto and Chop Shop. Alternatively, he can be contacted via his cell phone at 402-469-5703. His dedication to customer satisfaction is evident, as he promptly responds to inquiries and strives to assist in any way he can.
Beyond the impressive inventory, Zach offers additional services to cater to the needs of classic car enthusiasts. He is willing to pull, pack, and ship parts, ensuring that customers can acquire their desired pieces no matter their location. The cost of shipping is the responsibility of the buyer, but Zach's commitment to going the extra mile for his customers sets him apart.
As you explore the premises, you'll come across remnants of automotive history, like the iconic shoebox Fords and the timeless beauty of older models. Although some sections have been picked over, there is still an abundance of treasures waiting to be discovered. The inventory is ever-changing, so each visit to Rudy's Classic Auto and Chop Shop promises a new experience and the possibility of finding that elusive part you've been searching for.
Zach Rudy's passion for classic cars and his dedication to preserving their legacy is evident in every aspect of Rudy's Classic Auto and Chop Shop. Whether you are a seasoned collector or simply an admirer of vintage automobiles, a visit to this remarkable establishment will ignite your imagination and leave you yearning for the golden days of automotive craftsmanship.
So, take a journey to Harvard, Nebraska, and step into a time capsule of automotive excellence at Rudy's Classic Auto and Chop Shop. Prepare to be amazed as you immerse yourself in the beauty and history of these timeless machines. Zach Rudy and his extraordinary collection await, ready to make your classic car dreams come true.