Take a look at this, Justin Swanstrom's Amazing New Breast Cancer Awareness Wrap & New Setup for NPK Season6!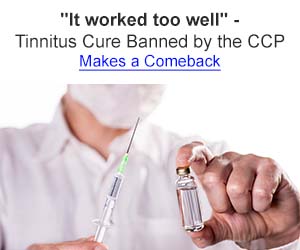 In a heartwarming display of support, Justin Swanstrom, one of the prominent figures on Street Outlaws: No Prep Kings, has unveiled a breathtaking new wrap for his car that pays tribute to breast cancer awareness. This incredible design is not only visually stunning but also serves as a powerful symbol of solidarity and hope.
Inspired by fellow racer Lizzy Muse's courageous battle against breast cancer, Justin Swanstrom made a conscious decision to bring awareness to this important cause. The result is a wrap that not only catches the eye but also captures the essence of unity and strength within the racing community.
Adorned with vibrant pink accents, the wrap is truly a sight to behold. It not only glows in the dark, but also features pink letters on the blower hat and glowing throttle blades, adding an extra touch of brilliance to the overall design. Justin's attention to detail is commendable, and his commitment to raising awareness for breast cancer is truly inspiring.
But it's not just the aesthetics that make this wrap remarkable. Justin is set to embark on a new racing season with a cutting-edge combination that promises to enhance the performance of his car. Having gained invaluable experience with the screw blower setup, Justin and his team are confident that their new configuration will generate more power, improve reliability, and ultimately result in faster lap times. As the testing phase approaches, anticipation and excitement fill the air.
Justin Swanstrom's breast cancer awareness wrap stands out as a unique and meaningful addition to the world of racing. Its message reaches far beyond the track, reminding us all of the importance of supporting those facing difficult challenges and standing together as a community. Street Outlaws: No Prep Kings has witnessed many impressive wraps over the years, but this one holds a special place as a symbol of compassion and unity.
As the racing season unfolds, fans eagerly await the team selections and the individual championship. In less than two weeks, the racing community will discover the final lineup of teams and witness the thrilling competition that lies ahead. Will this new wrap be the lucky charm that propels Justin Swanstrom to victory? Only time will tell, but one thing is certain: he is not just a fierce competitor but also a dedicated team captain, ready to lead his fellow racers to success.
In a world where racing is known for its speed and intensity, Justin Swanstrom's breast cancer awareness wrap serves as a powerful reminder of the strength that lies within compassion and community. It is a testament to the incredible impact that the racing world can have beyond the confines of the track. As the engine roars and the adrenaline rises, let us not forget the importance of coming together to support causes that touch our hearts. Justin Swanstrom's amazing new wrap is a shining example of that very sentiment, a true beacon of hope on the Street Outlaws: No Prep Kings circuit.