Check this, Street Outlaws Kye Kelley's New Car & JJ Da Boss Crash!!
On this episode od Street Race Talk there are a bunch of great subjects that get covered, and one of them includes JJ Da Boss and his truck Ole Heavy, which has actually been damaged and not during shooting the series.
We all know that these guys have their own designated road that they race on and film the Street Outlaws Memphis series however, JJ being JJ, he still did some illegal street racing somewhere around Vegas and got into what can only be described as a fender-bender because as you can see on the photo here is no real damage to the car, it is just the fender and the grill mostly and you know that these parts are easy to replace.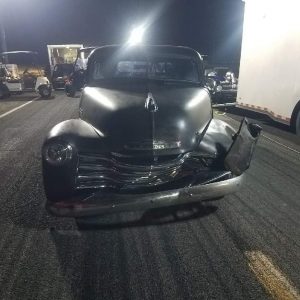 The important thing is that nobody got hurt of course and the chassis did not suffer any damage so check out how that happened, and much, much more in the video bellow.