What Audi A3 hasn't offered to its customers so far is certainly the coupe with 4 doors.
Despite the wide choice as A3 three-door hatchback, Sport back five-door compact sedan and cabriolet, there were some criticisms that their offer of this model isn't complete. So taking into account the wishes of its customers, Audi has announced that they are working on their new stylish four-door coupe, which will be available for sale in 2019.
It is expected to be offered renewed A3 e-tron plug-in hybrid model, with the possibility for complete electronic version of the hatchback.
What will power this upcoming coupe it will certainly be the selection of the both the petrol and the diesel units as well as the six-speed manual or the seven-speed DSG automatic gearbox.
This new model A3 its stylish performance will design by drawing an inspiration from the concept of the TT Sportback. However, despite this above mentioned inspiration what is expected to separate this A3 model from the other models is the idea of designing a stylish elegant roofline with sporty proportions that will make him more unique. The rear part of the car will be altered in a way that will be built a new bumper, rear fog thinner, and longer and sloping roof line.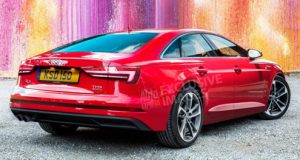 Guided by the latest trends in the technological sense, and after those good reviews for their already introduced the advanced so called "Virtual Cockpit infotainment system" in this new model Audi A3 Cope it will be also updated the same system. Leather-wrapped the three-spoke multifunction steering wheel will put the driver squarely in command.
The standard panoramic sunroof will offer a virtually unobstructed overhead view which we believe it will be nice to be seen. For adjustment of preferred temperature, in the vehicle it will be built a standard dual-zone automatic climate button which will enable the driver and the front passenger to dial their preferred temperature. According to this information we can expect a stylish, minimalist inner part with wide range of possibilities and adequate width for comfort ride.
Standard xenon plus headlights which will be integrated will help the driver to recognize obstacles in front of his vehicle, and the bold, functional and undeniably beautiful, standard LED taillights will leave a lasting impression.