Detroit's Incredible Hidden Car Collection is Something Special!
They are called Detroit Historical Society and they have one of the best coolest collection around Motown that we have never seen.
While so far we only heard of rumors regarding the collection this time we finally have the means to bring it to your screen.
This For starters, check out this 1924 Hupmobile Roadster, which has been restored back in the 1950s by the owner and has made its way here in 1973, leading the group of one of the rarest cars that has left the Detroit assembly lines.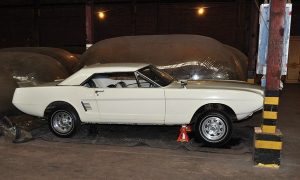 The One of the coolest things about this 1963 Ford Mustang II concept was the fact that the fiberglass top was able to be quickly taken off in order for the owner to soak up the sun even better, maybe it should have made it further than just a concept vehicle.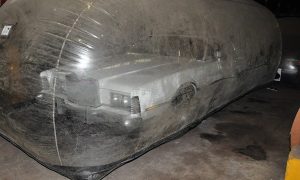 Sometimes the owners make the car even more famous than the manufacturer ever could so because of that, we bring you Lido's personal Lincoln Continental Mark IV.
 In case you have never seen it before, this is Scripps-Booth Biautogo (circa 1913) and the best place to find it apart from here is the numerous auto history books.
We have to admit this is one of the coolest vehicles ever, and we were also assured that it will be conserved and prepared to be displayed at concours events all over the states.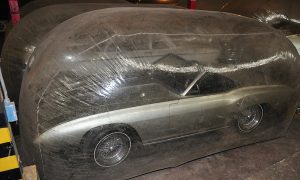 This other rare beast is the 1965 Bordinat Cobra concept that was underpinned by the 1964 Cobra chassis (CSX3001) and it had a one of a kind body shell made by ABS Royalex plastic making it one of the coolest one off vehicles in the entire collection.