Take a look at this,Kye Kelley's Jangalang Screw Blown Regal Preparing for No Prep Kings Debut!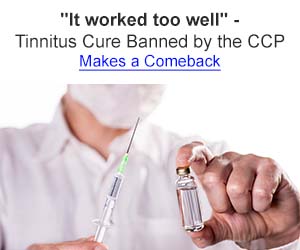 In the world of street racing, anticipation is mounting as Kye Kelley, the renowned street outlaw, prepares to make his debut in the No Prep Kings series with his impressive new ride, the Jangalang Screw Blown Regal. This captivating Buick Regal is equipped with a powerful Noonan 4-9 Hemi engine and a PSI Z rotor screw blower, setting the stage for an exhilarating showdown on the tracks.
Kelley's decision to forego nitrous in his latest venture has taken everyone by surprise. The absence of this common power booster adds an element of intrigue to his racing strategy. With the No Prep Kings season opener just weeks away, Kelley has wasted no time in unveiling his new masterpiece, eager to put it through its paces.
It is no secret that Kelley has been working tirelessly to fine-tune his new combination. The clock is ticking, and the pressure is on for him to get behind the wheel of his screw blown Hemi beast and hit the testing grounds. As a seasoned racer, Kelley's ability to adapt quickly to new setups is well-documented, and with the guidance of his trusted tuner, Adam Dorsich, he is poised to unlock the full potential of this remarkable machine.
The advantages of the screw blower are evident in the performance it delivers. Despite the additional weight associated with this setup, Kelley is confident in its capabilities. Limited to a 92 percent maximum overdrive on the blower, the Jangalang Regal is ready to roar with all its might. Kelley draws inspiration from the successes of Jim Howell, who experienced remarkable speed with a similar configuration, and he aims to replicate or even surpass those achievements.
The introduction of the Noonan engine platform has sparked a trend among fellow racers. Notable names like Justin Swansstrom Bodies and Dominator have also embraced the power of Noonan engines. These engines possess inherent compatibility with the screw blower setup, making it a preferred choice over the traditional proline combo. Expectations are high for the screw blower's performance this season, and Kelley's Jangalang Regal is set to exemplify the immense potential of this combination.
Fans and followers eagerly await Kelley's upcoming YouTube video, where he is expected to provide an up-close look at his remarkable creation. Following the unveiling, testing sessions will commence, ensuring Kelley is fully prepared for the fierce competition that lies ahead in the No Prep Kings series. Built by the reputable Wizard Race Cars, renowned for their exceptional craftsmanship, the Jangalang Regal carries the legacy of the previous NPK Shocker while introducing an entirely new chapter in Kelley's racing journey.
As the NPK Shocker fades into the background, Kelley's bold move to embrace the Jangalang Regal with its screw blower marks a thrilling new chapter. Whether this audacious decision proves fruitful or not remains to be seen, but one thing is certain: Kye Kelley is ready to conquer the tracks with his unwavering determination and unmatched racing prowess. This season of No Prep Kings promises to be an adrenaline-fueled spectacle, and all eyes will be on Kelley as he blazes a trail of speed and dominance.
Get ready, street racing enthusiasts, for the thunderous roar of Kye Kelley's Jangalang Screw Blown Regal as it carves its name into the annals of No Prep Kings history. Fasten your seatbelts and brace yourselves for an unforgettable display of power, precision, and pure racing magic. The countdown to the NPK season opener has begun, and one question lingers: Can anyone stop Kye Kelley and his unstoppable Jangalang Regal?