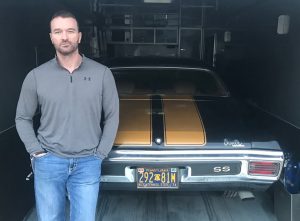 Have you ever asked, who is Patrick Glenn Nichols, the guy behind all those awesome barn finds!?
Maybe you know him from his youtube channel Patrick Glenn Nichols Musclecar Barn Finds, or maybe you don't. So we are here to introduce you with this amazing guy who keeps feeding us with all these amazing videos and incredible barn finds across the country. We have asked Patrick about his passion for finding neglected and abandoned muscle cars. Here is our short interview with him.
First of all, tell us who is Patrick Glenn Nichols?
"I grew up in Clarksville Tennessee and went to college at Austin Peay State University studying Business Administration. I started hunting cars all around Tennessee as a teenager with my brother's Derrick and Curtis looking for my first car a 1970 Chevelle SS396 which I still own." The photo is of Patrick's Chevelle after he rebuilt the entire drivetrain shortly after high school.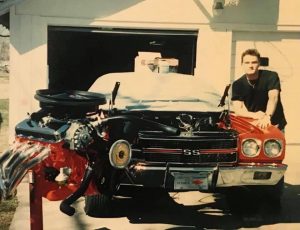 How did you find your first major muscle car and how did it impact you?
 "I identified a rare Chevelle in California from a couple photos on the internet in 2015. It was when I traveled to the west coast to publish and purchase the rare Chevelle parked in a storage lot in plain view when I entered the spotlight. This is when I got the attention of Hot Rod Magazine and they hired me to be a freelance contributor and journalist. I did a walk around video of the California Chevelle and I received an enormous amount of feedback from thousands of people wanting me to share more facts and knowledge and post more videos. I rescued another 1970 Chevelle SS from a collapsed barn in Ohio and have found epic muscle cars in Texas, Kansas, Iowa, Pennsylvania, North Carolina, Arkansas, Virginia, New Jersey, NewYork, Wisconsin, and really all over the nation documenting and writing articles gaining a lot of muscle car notoriety." The California storage lot Chevelle and the Chevelle saved from the collapsed barn in Ohio are pictured below.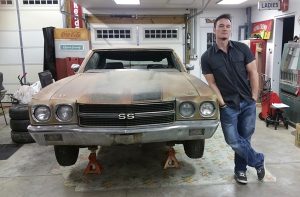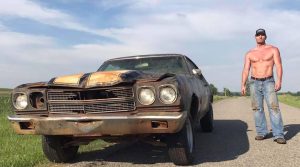 Aside from your rugged model like good looks and smooth voice narration skills, we see that you are in extraordinary physical shape. Are you in some sort of training or what??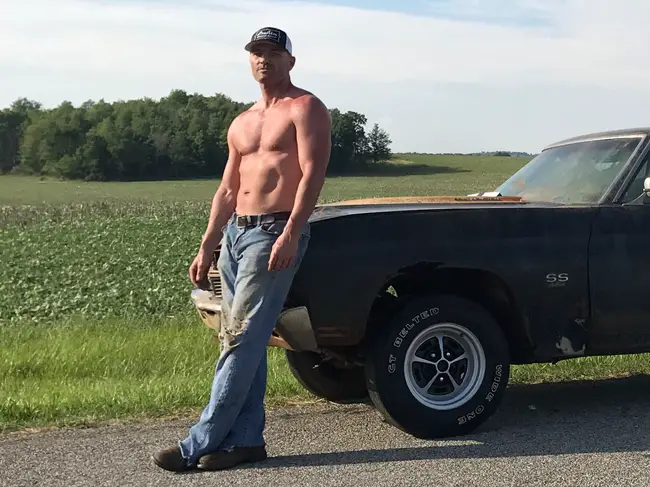 "Well thank you. After working all day rescuing the Chevelle from the collapsed barn in the hot summer heat, we decided it was the perfect setting for a successful post extraction barn find photoshoot. Ive always been very active and into athletics and fitness my entire life and tried hard to maintain a very healthy lifestyle. I've also always had a thing for "anything cool" or just being a regular down to earth guy. That's really cool way to be in my opinion. The knowledge of these muscle cars is just an extension of cool that I really wanted to share with other people. I also feel that helping others is "cool" in any form or phase of life. I'm really grateful to have met a lot of extraordinary people and feel very fortunate to have had the level of success that I've had while also helping other car enthusiasts. To me, life is about getting out there and trying things and failing continuously without getting discouraged until you succeed."
What's your plans for the future?
"I will continue to find muscle cars in the future and provide informative articles and video documentation to help others in anyway I can. I really wanted to produce "true reality" no-frills but very informative barn find videos. This approach has worked very well with my audience and my youtube channel has amassed nearly 7 million views in a very short period of time. I have also become an authority figure on the 1970 Chevelle SS and have been providing authentication inspections and certifications for individuals needing my services. I really enjoy inspecting 1970 Chevelles they are my favorite. I will also be looking forward to making some appearances at a few car events in the future to meet and greet with others who share the same interests. But my greatest accomplishment will always be my beautiful daughter and muscle car helper best buddy Brooklynn Nichols. This photo is of the day of her very first ride in my Chevelle. She was always too scared but she told me she was ready and had the courage to get in and go. That's my girl."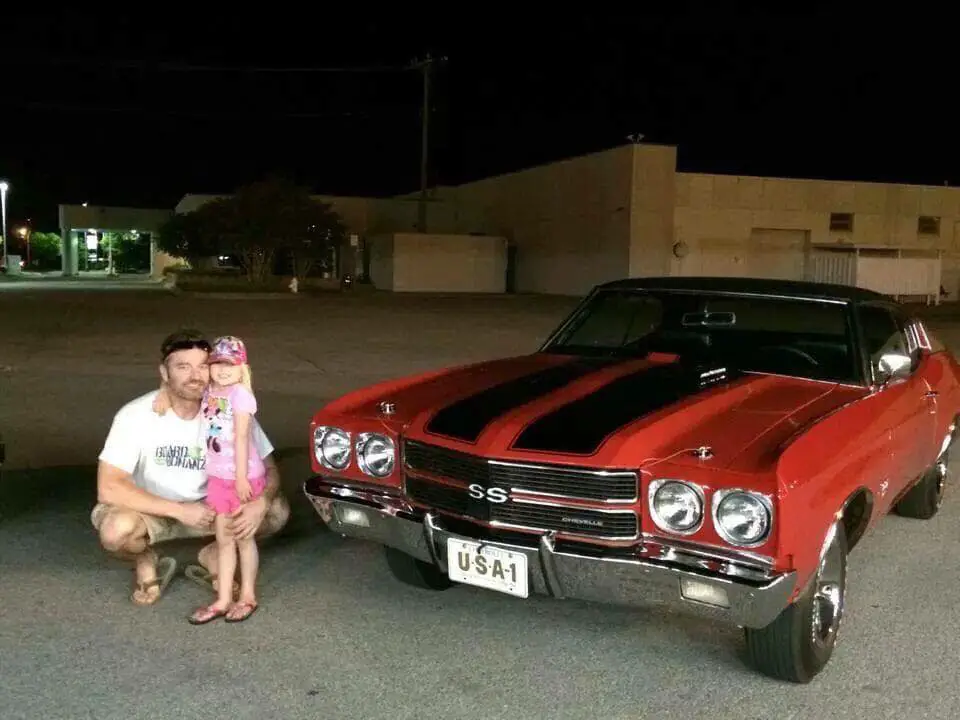 That's all from our guy, if you haven't heard about him yet, you can visit his Youtube Channel Patrick Glenn Nichols Musclecar Barn Finds and subscribe and also follow him on Facebook at Patrick Glenn Nichols Musclecar Barn Finds. We hope he will keep feeding us with more and more amazing stuff…
Thank you Patrick.