Two years after the redesign of the Series 3, the world famous BMW decided to refresh all three models of the Series 4 family so-called "Quartet" consisted of Coupe, Cabriolet and Gran Coupe.
In the process they suffered a minor stylish exterior changes and changes in the passenger cabin. Despite those changes, Series 4 were also improved with some new mechanical equipment, with the introduction of some new and modernization of some of the oldest components and equipment. The  redesign also includes: new LED headlights, front fog lights, and rear light clusters that have maintained the same form, but improved with different graphics elements.
What else was improved, oh yes, the air vents on the front bumper, the design of the 18 and 19-inch alloy wheels and for the delight of all those who wanted more wide range of colors, the offer of colors for the body has been extended with two new shades.
The changes on the inside are discrete and they include a new steering wheel and new decorative details of the cockpit, while buyers have at their disposal new patterns of materials.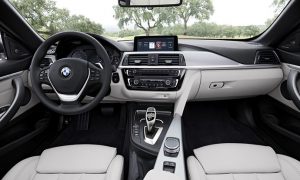 Speaking about the multimedia we can notice that they improved the multimedia system control and the touch pad in the center console. BMW also has offered optional multi-function display replacing the old conventional analogue instruments, so now the buyers have several versions of visualization on their disposal.
According to all those above mentioned changes, the giant BMW claims that the models Coupe and Gran Coupe now have more sports look and they are suitable for the drivers who enjoy that kind of drive, and for sure it will not compromise their comfort on the roads.
Considering the fact that the engines of the Series 4 were refreshed in June 2016, BMW this time hasn't introduced a new propulsion unit. The customers now can choose between the four-cylinder and the six-cylinder petrol and diesel engines, whose span reaches from 150 up to 326 hp with the model BMW 440i. Also the one available for a drive it is the "XDrive" propulsion "on all four wheels".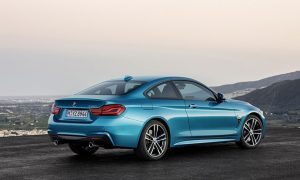 The M4 Coupe and the M4 Cabriolet as the strongest versions were also refreshed. Now they are equipped with adaptive LED headlights, LED brake lights advanced and improved with some new stylish interventions on the inside.
The prices for now are not available, but the assumptions are that the BMW will not change something significant in comparison with the current version of the Series 4.